Cavan Roofing & Engineering has become one of the most reputable names in Ireland when it comes to farm buildings. We plan and design each shed to your specifications ensuring that all your requirements are met.
At our production facility we use modern machines to ensure efficient production. We fabricate steel and manufacture cladding at the same production facility allowing us to have control over all aspects of the build. We can advise you on the specification of materials to use. We are CE approved for structural steel and we are certified to manufacture grant approved sheeting.
We aim to deliver your farm building in a timely manner whilst maintaining the keenest price available. We adhere to the current standards as set out by the department of agriculture. We supply our farm buildings in full kit form and we can provide an erection service for the build.
We provide all Vat invoices necessary for farmers to help make a Vat refund. It is worth noting that all farmers registered or unregistered are entitled to reclaim Vat on the construction of farm buildings.
---
Farm Buildings Erection
Our fully insured experienced steel and cladding erectors will ensure that your build will be erected smoothly and efficiently. Our team are fully compliant with the latest health and safety requirements and hold all up to date certification.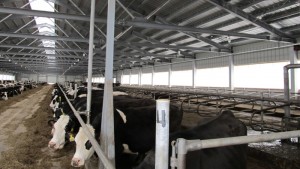 ---
Agricultural Buildings
 - Dairy units
 - Beef sheds
 - Poultry houses
 - Piggeries
 - Sheep sheds
 - Milking parlours
 - Machinery/Storage sheds
 - Hay/Straw sheds
 - Wagon roof/traditional barns