CE Approved Structural Steel
---
Cavan Roofing & Engineering is a leading manufacturer of CE approved structural steel in Ireland and Northern Ireland. The company has been constantly developing its manufacturing operations in order to supply customers with quality products in a timely and cost effective manner.
Our well managed workshop employs experienced machine operators, fabricators and coded welders. The workshop boasts some of the latest CNC and fabrication machinery. All our operations are kept in the one facility which allows us to control all areas of the project.
Not only do we manufacture but we also have our own team of steel and cladding erectors. They are fully trained, insured, certified and well experienced  whose workmanship is second to none.
The company achieved CE certification to EN 1090-1 in September 2014. We always aim to not only ensure the highest standard of material is produced and installed, but also that your project maintains timeliness and professionalism in its execution.

Steel Detailing
---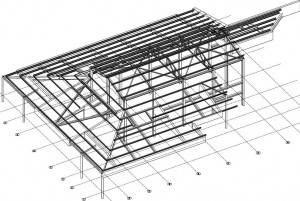 Cavan Roofing & Engineering use Tekla and Strucad software to develop our fabrication drawings. We liaise closely with the engineer and client to ensure the required detail is achieved.
Steel Stock
---
We keep an extensive stock of various types of steel to have on hand for when the demand is there. With deliveries arriving to us weekly we can acquire any type of steel the customer needs rapidly.   
Cutting
---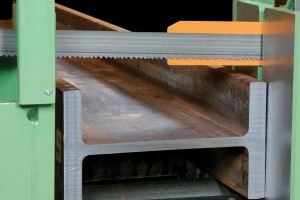 Our band saw is specially designed for cutting structural steel. Equipped with the latest technology and micro cooling system it guarantees optimal cutting and high quality cuts.
Drilling and Marking
---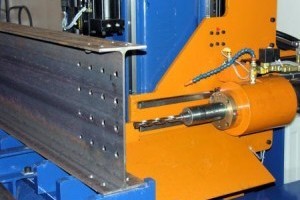 We use a Peddinghaus Ocean Avenger CNC drill line to drill and mark out steel. It offers precise and fast drilling. It can process beams, columns, channels, angle, flat, square and round profiles.
Flat and Angle processor
---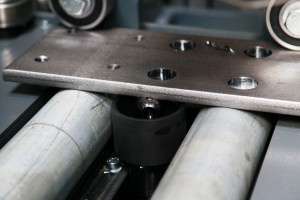 We use a fully automated CNC Voortman V500 plate and angle processor. It is the market leader in terms of accuracy and high output capacities.
Fabrication
---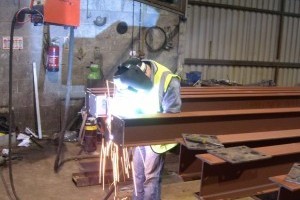 All our fabrication is carried out in house by our team of experienced machine operators and qualified coded welders. All welds go through our welding quality management system.

Painting
---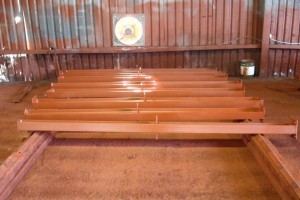 In the paint shed several types of coatings and colours can be applied to steel to meet clients specifications. Paint is applied to CE standards and as specified by engineer's drawings. Hot dip galvanising is also an option to customers.
Transport & Delivery
---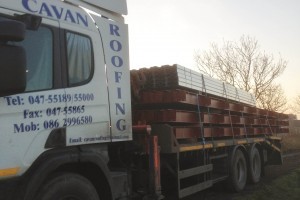 We operate a fleet of our own delivery vehicles. Our 40 ft lorry has it's own HI-AB for lifting materials off without the need for alternative lifting equipment. We can deliver nationwide.
Site Management & Steel Erection
---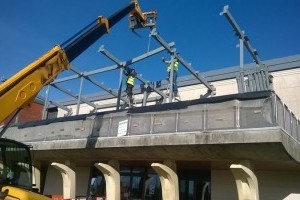 Our fully insured, experienced steel and cladding erectors will ensure that your build will be erected smoothly and efficiently. Our team are fully compliant with the latest health and safety requirements and hold all up to date certification.